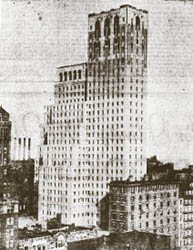 Art Deco Masterpiece
Designed by Emery Roth, one of New York City's greatest pre-War architects, the St. George Tower is an art deco masterpiece. The recently-restored tower exterior features gargoyles and grotesques of eagles, brickwork illustrations of vertically-soaring birds, and eagle-and-sword motifs that are evocative of the building's namesake, St. George the Dragon Slayer. The modern interior references these historic elements while establishing itself firmly in the present.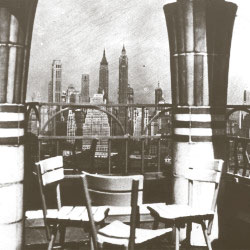 Sweeping City Views
Set upon the bluffs of Brooklyn Heights, St. George Tower boasts stunning, landmark-protected views of Manhattan, New York Harbor, and Brooklyn. Take in the jaw-dropping 360° views of the city from the roof deck, observe water traffic around lower Manhattan, or watch the sun set behind the Statue of Liberty while dining at your own table. Our location ensures that every apartment has a sense of openness and light.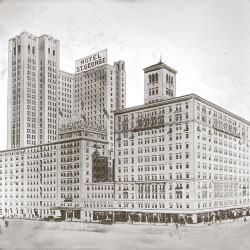 Historic Hotel
Our co-op, located in New York City's first Historic District, has an interesting history of its own. Built from 1925-29 as a 1,048-room addition to the St. George Hotel, the largest hotel in New York City in that era, the tower hosted society events large and small in its ballrooms and restaurants, and boasted a number of technical innovations such as in-room telephones.